Where the Furniture Bargains are HOT for Clinton Township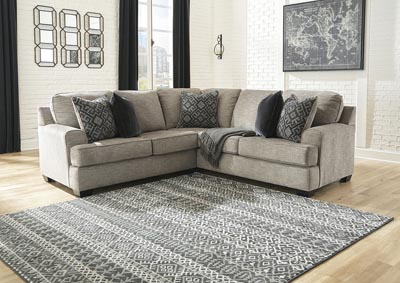 Need to upgrade YOUR home furniture or mattress but you're on a tight budget? 5th Avenue Furniture saves you a bundle AND takes the guesswork out of making the right decision. Rely on our eye for workmanship and materials. Find a wide variety of designer chic styles here. And 5th Avenue is SO sure about our bargains that we gladly accept the Price Match Promise. Did you find it for less? Show us the ad and we WILL beat that price. It's all part of the 5th Avenue difference in selection and service that Clinton Township shoppers LOVE!
Awesome Living Room Furniture Luxury
Your living room furniture needs to be both stylish and tough. With today's open floor plans and friendly, casual lifestyles, it must be comfortable for you to chill out on every day, and RUGGED enough to handle excited kids and dogs. Yet your living room set is still your first and only chance to make a great impression as a host. Do it all, thanks to the 5th Avenue difference at our living room furniture store. You and your crew can settle into one of our affordable sectional sofa sets, full of rich, resilient foam atop high-gauge coils, for MUCH less than you expect to pay. Choose upholstery from plush red or orange polyester to distinguished real leather seats and durable vinyl exteriors. One of our favorite living room sectionals is a stately 3-piece model with a left or right-facing chaise so you can recline if you like. And if you want to really kick back, there are our most affordable power reclining sectionals for that cool home-theater experience, cupholders and all!
Extraordinary Dining Room Furniture Choices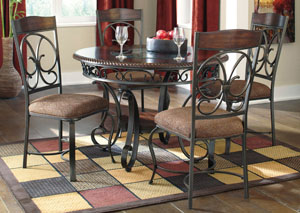 Our selections of affordable dining furniture include adorable pub-height dinettes with round or square tables with elegant wood finishes, tile or marble tops, and stools clad in black or brown faux leather. When you really want to go all-out the next holiday dinner, check out one of our customers'-choice formal dining sets complete with dropleaf extension table for up to 8 guests! Seat them on amply cushioned dining chairs with two armchairs for the places of honor at the ends of the table.
Here are some local flooring and hardware stores near Clinton Township, Michigan.
Lowe's Home Improvement: 35115 S Gratiot Ave, Clinton Twp, MI 48035
​The Charter Township of Clinton is the most populous township in the state of Michigan. With more than 100,000 residents, Clinton Township is Michigan's tenth largest municipality. Despite its size, Clinton Township offers residents a wealth of tight-knit residential neighborhoods with all the amenities that families require.